Every company, organization or project needs performance indicators to monitor and improve what they do. Key Performance Indicators – or simply KPIs – are the main means that can be used to understand whether a business evolution is positive and successful, if it is on the track or not. The usage and interpretation of KPIs indicate a company's performance levels to reveal those areas that require attention and necessary action.
What are KPIs?
KPIs exist in every industry, field of work and for every vertical, so online gambling is not an exception. Using KPIs, an online operator is able to measure the performance of its business, the way it is perceived in the market and how it reaches its target audience.
For this reason, analyzing the performance is a crucial step to be taken by any managing department in order to comprehend and direct the next actions.
Furthermore, the manner and means by which performance is measured can be as crucial as performance itself and getting the system wrong can have an adverse effect and ultimately damage the business.
Selecting the right indicator depends on a good understanding of what is significant to the organization. For the business owner, measuring the right KPIs and creating actionable items from the data can elevate the company above the competition. Lacking the appropriate set of KPIs, any commercial and financial planning is difficult to implement.
Why KPIs matter?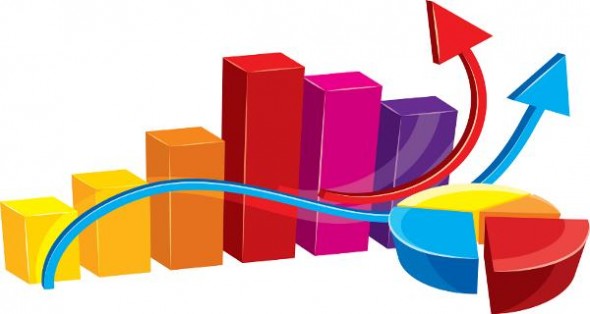 For an online gambling operator, high quality, detailed player data is gold. The more you know about your players and their habits the better you will be able to serve their needs and create a more personalized experience when they engage with your brand. The end result of this – more players and more revenue.
The good news is that in online world every instance of your players' behavior can be recorded and can be easily accessed. By accessing this type of data, you can log in a player's journey on the website including favorite sport events or games, understand their wagering habits, get reports of the financial transactions, including bonuses and loyalty points conversion. Of course, what is really important to know at the end of the day is how much profit players bring. It is called NGR (Net Gaming Revenue) and should be known at every moment.
While sports betting continues to be one of the fastest growing sectors within the iGaming industry, competition is becoming increasingly fierce as operators strive to keep up with the latest technological advancements and stand out from the crowd. Nowhere is this more obvious than in the rise of in-play betting which has seen significant growth in the last few years.
If most sports bettors tend to use a single sportsbook, casino players are more likely to use multiple online casinos. Thus, it is important to note that online sportsbook may have a higher per player value. Though it may seem a very different experience playing a game to betting on a sport, the main objective is always the same, to acquire and retain players by employing the right KPIs.
Sports bettors tend to be more loyal to a single sportsbook and have a higher per player value. The casino players segment represents high volumes, but they are more likely to jump around. It may seem a very different experience playing a game to betting on a sport, but the main objective is almost always the same, acquire and retain players, thus some of your KPIs will be geared totally to attracting and retaining users.
The downside of online operations is, of course, how easy it is for your players to abandon you in favor of your competition. This is why a well-planned approach to retention that takes into consideration the unique nature of each business and players insights is a must.
Intense retention efforts, a personalized account management and a stimulating loyalty scheme will fully ensure that players would find the website exciting and thus leading to engagement levels growth.
Dive into your online data: capture and generate actionable insights
Given the volume of information sportsbooks and online casinos now have at their fingertips, just what is it they're doing differently today to optimize each opportunity versus their approach in past years? Today's savvy online gaming operations acknowledge that strategies require a change in how statistics are reported and performance gets measured. However, where you get and collect the data it is just as important as the insights the data provides.
Of course, the main challenge for most of us is to choose the right KPIs and adapt them accordingly. The most dangerous obstacle in the run for better performance measurement is relevance. How can one be sure the criteria selected as the basis for judgment are sound? However, at the other end of the story, we find businesses that have no KPIs or lack the means to understand the performance levels.
Engagement, acquisition & revenue KPIs and metrics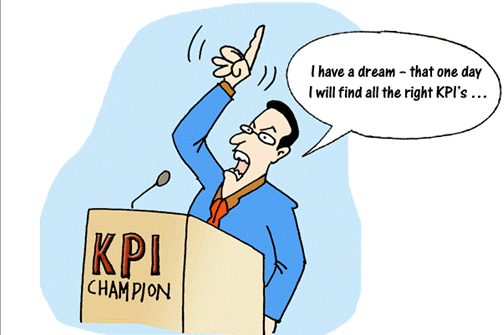 It is difficult to emphasize a mandatory number of metrics to be used by all. There are no things like the best 3 or 5 KPIs. To get actionable insights, each business needs to be approached in a particular manner. Getting the KPIs in report gives the possibility to analyze the numbers that will enhance your business efficiency and grants the prospect of measuring proposed targets and overall results. Thus, KPIs should be used as actionable metrics, not just as random pieces of data.
To learn more about KPIs and metrics read on. You'll find a summary of the most relevant and common terminology in the online iGaming industry. They constitute the background of how to understand what your players are doing. This is very basic information, so take it as an introduction. Learning the variables others have successfully used to track and measure will help you make better decisions.
Gross Gaming Revenue (GGR)
Gross Gaming Revenue (GGR) is the amount wagered minus the winnings returned to players, a true measure of the economic value of gambling. GGR is the figure used to determine what a casino or other gaming operation earns before taxes, salaries and other expenses are paid. GGR is the equivalent of "sales" not "profit".
Net Gaming Revenue (NGR)
Net Gaming Revenue (NGR) is defined as gross bets less payout derived from any real transaction with a linking visitor in which revenue is paid or credited to the client, less charge backs and discretionary returns, sign up bonuses, promotional bonuses. It is the basic profit share which you are due to collect at the end of the month. Any charge backs that are accrued from an affiliate referral will be deducted from the Net Gaming figure. In the event of the charge back taking place on an account after commission has been made, the original commission figure based on that charge back will be deducted from the monthly commission total. This is by far the one KPIs should be monitored at all the times.
NGR = Bets – Wins – Bonus Cost – Tax
Average Revenue per User (ARPU)
ARPU defined as the total revenue divided by the number of subscribers, it is a measure of the revenue generated by one player, per unit time, typically per year or month.
Cost per Acquisition (CPA)
CPA is calculated as cost divided by the number of acquisitions.
Churn Rate (CR)
Churn rate (or attrition rate) refers to the proportion of players who leave during a given time period. It is a possible indicator of customer dissatisfaction, cheaper and/or better offers from the competition, more successful sales and/or marketing by the competition, or reasons having to do with the customer life cycle. One minus the churn rate is the retention rate.
Customer Lifetime Value (CLV)
The lifetime value of a customer refers to the total revenues generated by an individual player over time from all spending, discounted by the time value of money. CLV is critical both from the standpoint of marketing investment (when dealing with a high acquisition cost) and when looking to improve retention rates. CLV helps you make important business decisions about sales, marketing, product development, and customer support.
CLV can be calculated historically, over specific timeframe, or it can be predictive. Each of these calculations serve different purposes. But, predictive CLV is the most powerful way to not only understand what a player is worth to you now, but also how their value will change overtime. Improving CLV has a dramatic impact on the business and is done by improving the repeat purchase rate or improving the average order value (bet value).
One of the simplest and straightforward way to calculate CLV is (NGR per player) * (# Life Time Months) as described here.
NGR / Deposits ratio
Low values might indicate a high number of winners or abusers. High values are showing players spending more money than usual.
Bets / Deposits ratio
This will show how many times players circulate each money they have deposited: higher figures mean that it takes more time to lose whilst lower results indicate that players are losing at a faster pace. Deviation from the standard might also mean that the games don't function as they should (RNG problems)
Withdrawal / Bets ratio
Provides with a reliable method to project the expected true loss out of gaming activity.
Other interesting KPIs and metrics usually measured within sports and casino
KPI
Casino
Sports
Short Explanation
Turnover
x
x
Total amount wagered (bets placed)
Margin
x
x
Operator margin from total turnover
Hold
x
x
Difference between deposits & withdrawals
Active Players
x
x
Player who made at least one bet in last 30 days
New Players
x
x
New players who registered and made at least one bet in the month
Conversion rate
x
x
% of total new players who arrived on the website and did registration

View to click = % of players who viewed your advertisement and reached the website

Click to registration = % of players who reached the website and registered

Registration to deposit = % of players which registered and made a deposit

Total Bets
x
Total Bets placed in a month
Total Rounds
x
Total Rounds played in a month
Average Bet
x
x
Average value of bets/rounds in a month
Multiple Bets
x
Total number of multiple bets
Bets or Rounds / Player
x
x
Number of bets/rounds per player
Bonus Costs
x
x
Cost of bonus
Affiliate Costs
x
x
Total Commissions paid to affiliates during a specific time interval
Marketing Costs
x
x
Total costs with marketing campaigns during a specific time interval
Takeaways
KPIs are quantifiable measurements that reflect the critical success factors of a business. They are the key drivers that have a major impact on the performance of the business.
An effective KPI is a projection of success and inspires action. Using the right Key Performance Indicators and analyzing them correctly offers:
• A perspective of your business;
• Your business evolution over time;
• Fast detection of vulnerable spots;
• Informative action to drive the business forward
We hope our online gambling focused KPI article will prove to be useful for those not using them by now. We would love to hear how you managed to implement KPIs into your own online business operation and what were the results. From those experienced, we would much appreciate your take on the KPIs you follow.
Sources:
Glossary of i-Gaming Terms
Key Performance Indicators (KPIs) – Complete Guide
Advanced Performance Institute
DIY Hack: How to Calculate Customer Lifetime Value