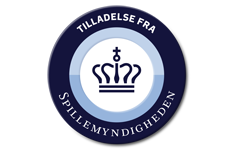 Our Licences
Combined Online Casino and Betting
Summary
The Danish Gambling Authority is an independent government agency residing under the Danish Ministry of Taxation. The Danish Gambling Authority is responsible for securing a proper and regulated gambling market in Denmark so that players are protected against unfair and illegal gambling . The Danish Gambling Authority works across a range of different games of chance from lotteries to poker or gaming machines.
The regulatory basis for providing online gaming services in Denmark comprise of the Act no. 848 of 1 July 2010 on Gambling and the relevant secondary legislation, namely the Executive Order no. 67 of 25. January 2012 on online casinos and Executive order No. 66 of 25 January 2012 on the provision of online betting.
Denmark has particular certification requirements which need to be met in order to be granted a licence, thus the Danish gambling market is recognised today as one of the strictest jurisdictions in terms of remote technical standards. No less than 8 certifications completed by an authorised third party test house are demanded including the full scope of ISO27001.
The Gambling Authority is the body that issues licences, collects fees and is charged with controlling and supervising the area.
Licence Information: Combined Online Casino and Betting
The type of licence obtained by EveryMatrix – Combined Online Casino and Betting – covers all aspects of online casino gambling and betting services, thus allowing EveryMatrix to provide our software solutions to operators wishing to target the Danish market.