Virtual sports are included these days in most gambling websites' portfolios and we should not be surprised by their massive success.
From improved technology that conveys better visuals and amazing graphics to a higher level of trust from players – who understand that behind the scenes there are a series of random generated events that impose a certain level of objectivity – and finally to operators who understand that high traffic volume leads to high revenues, Virtual Sports are here to stay.
Additionally, we need to point out to an increasing attraction among the millennials' generation to the virtual sports betting experience.
Since millennials make up a significant share of the present target audience, operators and providers in the industry are determined to respond to their gaming requests and discover new ways to enhance the betting sessions by building upon their tech-savvy mobile interests and social interaction necessities.
What are virtual sports?
Virtual sports are derived from fantasy sports and are inspired by real sporting events, even though we can find a number of similarities with casino games.
Since they are visual recreations of sporting events and are generated by a software that can be set to respect a number of rules, we can place this betting category somewhere in the middle between sports and casino games.
The main advantage in virtual sports, if we are to find a comparison with real sports betting, is the possibility to access a broader array of sports at any moment of the day and complete bets in a shorter period of time.
But there are also a number of differences that confine virtual sports into a different class of gaming content entertainment. To better understand virtual sports, we need to acknowledge the main differences that exist from normal sporting events and from normal sports betting.
10 Differences between Virtual Sports and Real Sports Events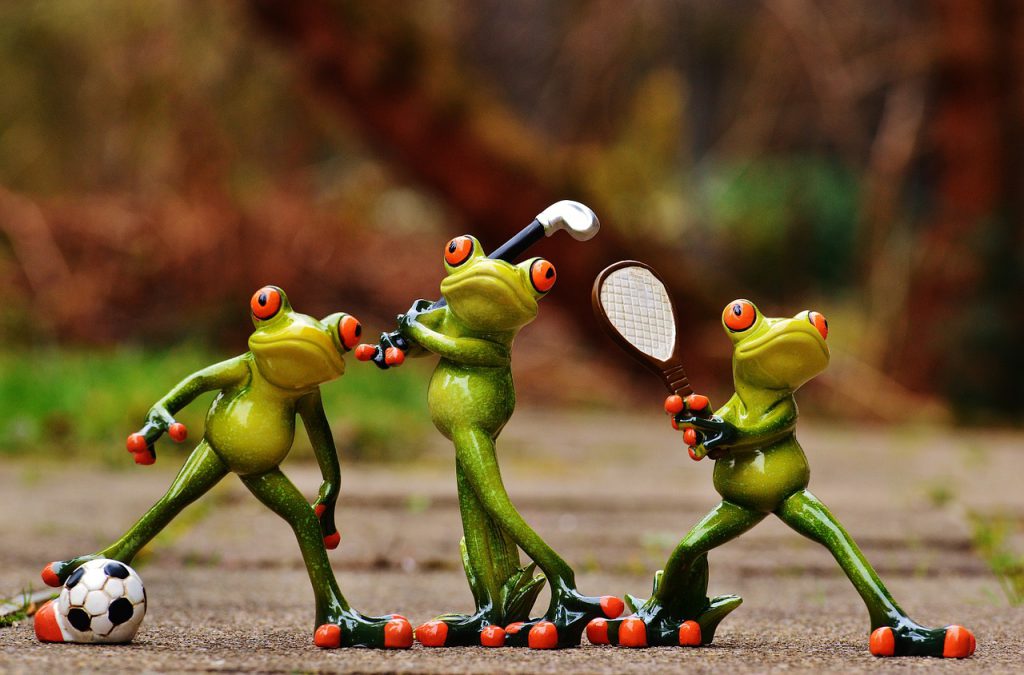 There is a direct connection between real sporting events and virtual sports.
Drawing their roots from the same fascination towards fantasy sports and video games, such as Football Manager or FIFA, betting on virtual sports allows punters to choose from a multitude of games.
Though these types of sports are actually software programs that are customized to suit a number of requirements, bettors do make correlations with real sports to understand the way they function and what factors they should consider when placing a bet on such an event.
For instance, simulating real football games and entire leagues does have to take into account the basic rules from real football and apply them accordingly in the virtual environment, even though, behind the scenes, there are a series of random computer-generated events that determine the final outcome.
But, let's try to discover what are the main differences between placing a wager on a virtual sport versus betting on a real sporting event:
1. Virtual sports offer more betting opportunities
Since bookmakers continue to search and offer more and more betting opportunities, from multiple markets to new games introduced into their final offer, players have a larger array in choosing what to bet on.
2. Virtual sports deliver a new type of entertainment
Since these virtual sports are created by using advanced technological means that include innovative graphics and features, the user encounters a novel user experience and a new way of approaching entertainment and online betting.
3. Virtual sporting events are available all the time
Players can place wagers on virtual sports at any time of the day as they are able to choose from multiple events. It is indeed a big advantage to place a wager on a virtual football event every 2 or 3 minutes, instead of waiting full 90 minutes for the outcome or another week to have a new game.
4. Virtual sports come close to recreating the real life atmosphere
The latest software platforms on the market manage to render the sports arenas' electrifying atmosphere that communicate to players the feeling of being there. To bring users closer to the event, the ultimate virtual sports improvements deliver additional commentaries and even produce fans singing their favorite team's anthems.
5. It is easy to place a bet on virtual sports
You can use virtual sports betting to better understand the game and improve your skills, if you are a beginner sports wager. Since you can take into account only the profiles offered by bookies, which are not connected to real sports teams, it is easier to anticipate and place your bets accordingly. As players that bet on real sports discovered, unexpected changes occur from time to time and they are difficult to predict. Betting on virtual sports doesn't require knowing the latest data and knowledge of a real sporting event. You only have the offered odds, without having the option to study or research additional data, like players' physical condition or the team's historical background on playing with the other team (if we are talking about football).
6. Virtual sports are profitable for operators and players
Though virtual sports betting may seem less serious to some players, we need to emphasize that virtual sports betting has been adopted by a number of bettors in the market and operators started implementing a growing number of betting options on their websites. As any important betting type that survives in the market, virtual sports have their place and are here to stay.
7. Real sports knowledge is not virtual sports knowledge
If you have built up your study of real sports events over a long period of time and you want to apply it into the virtual sports arena, you may have a surprise. In virtual football, for instance, famous players may find themselves playing in the same team or in other various configurations.
8. Virtual sports knowledge takes time
Virtual sports knowledge can be obtained the same way as in real sports, all it takes is time and patience to monitor the teams throughout the season and acknowledge their strategies, their players and their results. Since the number of virtual games is higher, the learning curve is reduced for beginners into online sports betting.
9. Real sports bring real money
Real sporting events may attract millions of TV viewers, thousands of spectators in the arena, companies that invest money in advertising and finally, teams or players that collect impressive financial revenues from television networks. If we approach the football world, for example, we are dealing with a giant industry, where hardly anything can be done without finances.
Virtual sports are increasingly popular these days due to sophisticated technological advances and a growing mobility in people's lives. Since we have established we are dealing with a different manner of placing a bet, we need to say that betting on real sports will continue to remain in a different area of interest for bettors and the two gaming areas should not be considered as quite similar.
10. Virtual gambling is "more regulated" than normal sports betting
While betting on sports may sometimes slip through the regulated hand of the law, virtual gambling is strongly regulated and there can be hardly found any fixes or scams that could affect the final result of a game or race. From this point of view, bettors are safe to choose virtual sports over normal sports betting, since there are no unexpected events like sudden weather changes, injuries affecting an important player or some "fixed" game.
Betting on Virtual Sports
Most virtual sports offered by operators to punters focus on popular events, such as: football, horse racing, greyhound races, tennis, baseball, basket, cycling, etc.
Virtual football
Popular sporting bets revolve around Virtual Football, which usually offers bettors the widest selection of odds. Matches may involve games between nations or various club teams and punters are able to select the winning team, the numbers of goals to be scored, etc. To better convey the "reality" of placing a bet and the additional tension involved, punters can watch a visual representation of the game developing in front of them, though only for a few minutes.
Virtual horse racing
Horse racing offers are becoming a popular choice of betting on iGaming websites with virtual tournaments and attractive prizes. The virtual racing environment attract players with amazing graphic animations and unique entertainment features that deliver the best online gaming experience. Horse racing is easy to understand by allowing players to choose their horses and compete against each other in order to determine the final winner of the race.
Virtual greyhound races
Virtual greyhound races offer additional options to place bets and have fun in a virtual environment, where computer-generated content recreates and goes beyond the self-imposed boundaries of reality. Building on a tradition of betting on greyhound races, the virtual greyhound races manage to restore the lost racing atmosphere and bring players closer to the thrill and excitement they are looking for.
Our company is able to assist clients with the best gaming solutions and our sphere of interest covers the world of virtual sports betting too. For this reason, at this moment, we can provide a number of virtual sports betting options, from football to horse racing and greyhounds events.
Our present virtual sports offer includes games from recognized names in the industry, such as Kiron, 1x2gaming and GlobalBet, while other virtual sports providers are to be soon included to our portfolio. Their virtual sports games are created and engineered to respond to the latest technological demands in the market and can be delivered on mobile channels that include all popular devices and operating systems.
Sources:
What is virtual sports betting?
Special Report: How Real are Virtual Sports?
eSports betting – What you need to know
The rise of virtual betting