In-play betting has changed the game bringing exciting ways to satisfy the players that wanted a more interactive and intensive online experience. To understand the latest developments in the iGaming industry, Ebbe Groes, CEO of EveryMatrix, gives insight into how the technical, regulatory, tax and compliance hurdles posed by dot.country markets have changed how in-play betting is offered and consumed across Europe.
How has the ongoing division of Europe into dot.country markets changed the offer and consumption of in-play betting?
For the first half of 2015 I would say that the in-running product didn't change much, mostly small adjustment as to comply with regulations regarding the margins/payouts or with the exclusions/inclusions of some betting types from operators' product offering. A good example would be Italy where until recently operators were not allowed to offer 2-way handicap for basketball, now they are allowed though. France are coming along with allowing better offerings as well.
For in-play betting, there is a raising demand and need for live local events (i.e. the .ro label will need a certain volume of live events from popular leagues in Romania, say handball), which are not so easy to fulfill as the 3rd party providers as Betradar or Betgenius focus' is pan-European/global. So, as platform provider, you need to be creative and always seek specific country targeted partnerships and product offering. This is one of the driving ambitions in our development of the OddsMatrix sportsbook, to be able to swiftly and cheaply add a new source of odds and settlement data, suitable only for a small but dot.country relevant supplier.
Regarding consumption, this is influenced by regulations as well. In countries such as France, with an enforced very low payout it was noticed that instead of ensuring high gaming tax revenues it just makes players lose faster and removes some of the fun.
Which new challenges has this posed to both operators and suppliers?
The dot.country model poses all sorts of challenges from technical to regulatory, tax, and compliance to name just a few… There are many technical challenges to begin with (data formats, servers, security) but regulation may ultimately determine the configuration of an operator's platform, the two main factors being certification requirements and specific features and functionalities. Payment processing methods may also differ as each dot.country market have its own "trust" requirements and both operators and bookmakers need to take local market characteristics into account.
Some countries received criticism due to their prohibitive tax rates, limited product range and burdensome registration process. These requirements, as we all know, increase costs and slow down market access. For operators, understanding the strengths of the software and platform providers in the industry is critical for their future or existing business success.
For us as suppliers we've decided early on to allow for gaming tax to be deducted before we get our share of the revenue. Not all gaming providers have this as a firm policy yet.
What advice would you give operators looking to overcome these challenges in the most efficient and cost-effective manner?
Overall you have to realize that more focus is required than in days past. You might combine with some dot.com, but to do dot.country properly, understand and focus on this market. It's a country specific betting offering but also casino and soft games vary greatly even within Europe.
Operator looking for a white-label provider should choose those who already have experience in that targeted regulated market. Past years showed us that operators often underestimate the complexity, the time and money required, and the need to adjust their offering, services, and systems to the local market. Entry into a dot.country territory can be greatly accelerated, and its cost reduced, with the aid and support of an experienced software provider such us EveryMatrix. Where possible, if you can white label in the start to gain cheap traction before possible obtaining own license, do this.
Presently, EveryMatrix has been granted licenses in three jurisdictions, Malta, UK, Curacao. Furthermore, we are constantly assessing adding more licenses to the portfolio to be on the forefront of developments. Currently, we are therefore in the process of acquiring three more dot.country licenses in Europe, including Denmark for both software provider and operator. These licenses provide our clients with the advantage of operating in more than 30 different countries. Clients operating on one or more of our licenses enjoy the benefits of leaving licensing aspects to an experienced team as tax calculations and payments, reporting requirements, hosting and data integrations amid the operator and individual authorities.
Too often, new operators look too much at the numbers (how much a software platform costs) and forget the most important question of investing: which software provider is right for me?
What else can an operator do to increase their ability to compete effectively in in-play in regulated – often ring-fenced – markets against strong local incumbents, including monopolies and lotteries?
The good news about ex monopolies is that they're not known for their speed. One of the key features for the next generation OddsMatrix sportsbook is the ability to fully build the front end specifically for each client, even letting our clients build – and own – the front end code themselves with minimal efforts. This allows a unique and fully tailored user experience. Responsive and fast are must-haves, but how about tailoring even more of the user experience?
And then the operator should strive to reduce the costs of adaptation to local regulation, tailor the product offerings, and focus on player acquisition. This is where partnership with the right service and platform provider comes in.
We're strong believers in empowering clients to build front ends themselves. In the casino domain we've seen companies get into really good numbers on our platform in not much more than six months from launch. Now the turn has come to sports!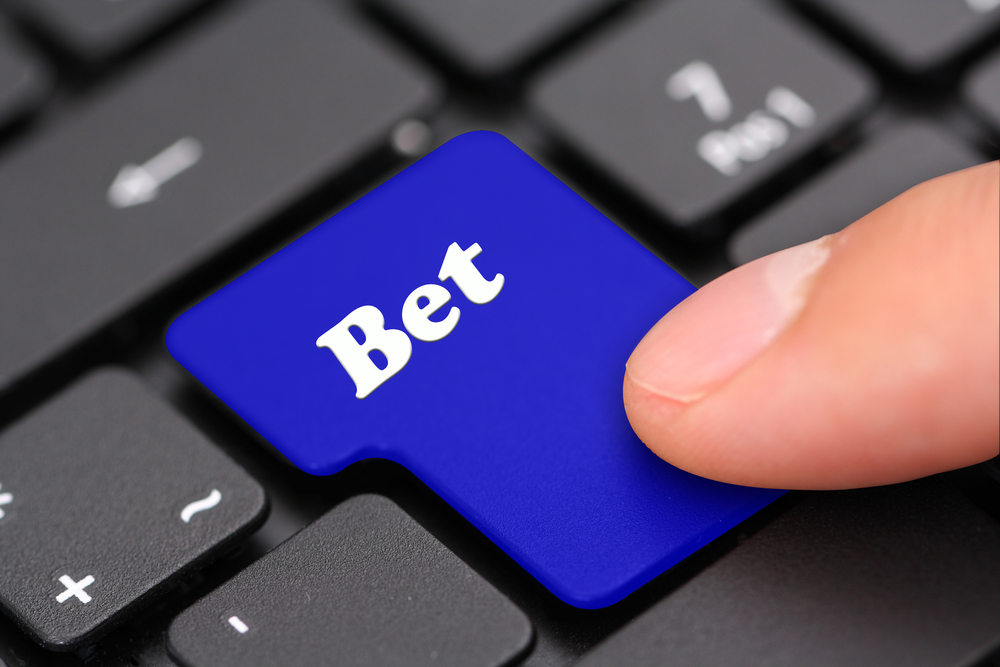 A published version of this article has appeared under the title From dot.com to dot.country in the iGaming Business magazine, issue 93, July/August 2015.