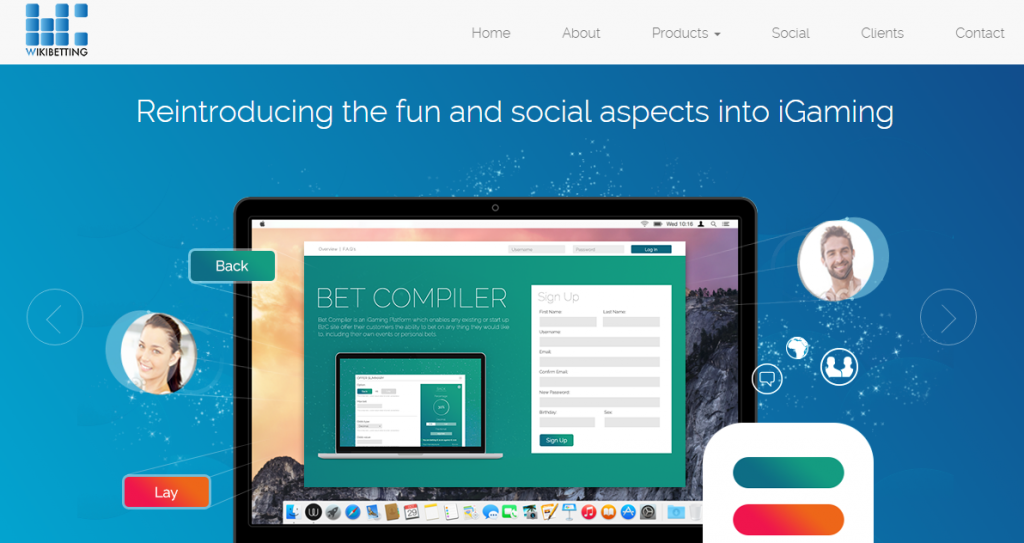 Wikibetting offers a range of Social betting solutions that can be tailored to Operators specific requirements. Wikibetting is the first P2P social betting platform to be licensed by the Malta Gaming Authority under a class 4, and is already the preferred social gaming partner of Sportingbet, Offside Gaming and is also launching ATIG in the USA.
The platforms not only tap into a new demographic of players, but offer players a customised betting approach, where they can literally "Bet On Anything". The revenue opportunity for the Operator is completely risk free. Furthermore, it can help with B.I, player acquisition and retention.
"We are pleased to welcome Wikibetting's solutions to our growing portfolio and we are sure their social betting products will attract a new category of players to our present and future clients." commented Ebbe Groes, Chief Executive Officer of EveryMatrix.
Wikibetting – It means a great deal to Wikibetting to have the opportunity to distribute our content to EveryMatrix, who are known for their innovative back office. We aim to help EveryMatrix operators have the ability to diversify their product offering via our social betting solution, and help drive revenue and play acquisition by targeting new markets and demographics.
With both teams located in Malta, it is a great opportunity to work together and help insure the product evolves and aim to optimise user experience via continuous product development.
EveryMatrix is a leading award-winning iGaming software provider with products such as a fully managed sportsbook, a complete gaming and payment processing platform, and the largest casino content aggregator on the market.