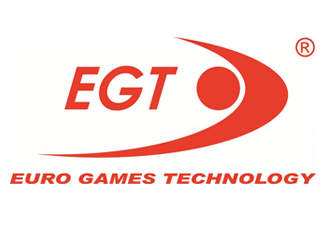 London, September 3rd, 2013 – Gaming platform provider EveryMatrix and Euro Games Technology Ltd (EGT) today announced a new partnership whereby EGT game content will be seamlessly integrated with the EveryMatrix CasinoEngine and unified bonus and FPP allocation.
EveryMatrix is constantly seeking to increase its casino offering and with the signing of EGT have managed to significantly improve its offering towards offline operators in the region looking to add an online presence. The new co-operation coincides with both EGT and EveryMatrix exhibiting at the up and coming land based gaming show, Entertainment Arena Expo, taking place in Bucharest, Romania, from 3rd to 5th September.
EveryMatrix CEO Ebbe Groes said: "We're happy and proud to announce this signing at the eve of the Bucharest Gaming Show where both EveryMatrix and EGT are present to showcase their products. With EGT present in our CasinoEngine we can provide a perfect mix of casino games from the strongest offline players alongside the best of the pure Internet gaming providers, giving players best of both worlds".
EGT Managing Director Vladimir Dokov said: "We're excited to now sign with EveryMatrix and look forward to bring our well-known games into new territories and attract new players as well as to enable the strong offline brands in our region to more easily create a strong online presence. EGT will be pushing online content even further and EveryMatrix is an ideal partner for us in this process."
About EveryMatrix
Launched in 2009, EveryMatrix is a leading software supplier of independent solutions to the iGaming industry, including: OddsMatrix – an award-winning and fully managed white label sports book solution, GamMatrix – a highly flexible gaming management and payment processing platform, CasinoEngine – a unified Casino solution with more than fifteen industry leading casino vendors, including joint bonusing, lobby and much more, and PartnerMatrix – an intelligent banner management and affiliate marketing system. Read more at: everymatrix.com.
About EGT
Founded in 2002 and headquartered in Bulgaria, Euro Games Technology Ltd (EGT) is a leading gaming manufacturer worldwide. The company specializes in the design, development, manufacturing and distribution of a diverse range of gaming products. EGT's total commitment to excellence combined with a strong focus on the latest technological trends has made the company a highly valued player on the international gaming field.
For further information, please contact Salema Khanum, sk@everymatrix.com