Esports Betting Report
A closer look at the 2020 Esports Betting Market ​during sports drought and beyond
Get the report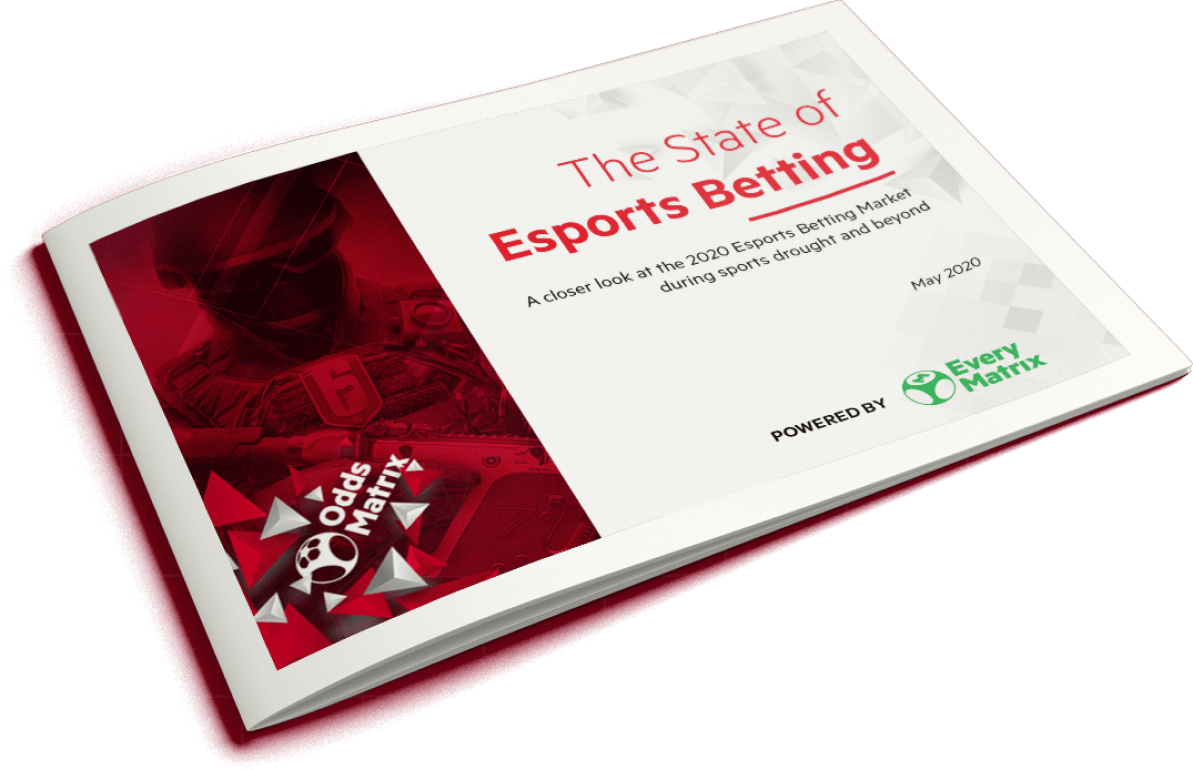 About this report
The unfolding events of 2020 threw the world into a whirlwind of changes, cascading across industries. Sports betting was faced with the cancellation of virtually all sports events, and in order to mitigate the effects, it instantly turned to esports.
Statistics begin to show that esports are very likely to be more than an emergency solution. They are now integrated into the sportsbooks, and emerging market figures show fast adoption rates among punters.
The report aim is to estimate the long-term potential of esports betting. Across 43 pages, we deep dive into a substantial amount of data, analyzing how esports compare to traditional sports in terms of key metrics, their impact on both operators and providers, the integration solutions, as well as other esports essential stats. The comprehensive information gathered here empowers sportsbook operators with up-to-date insights into how esports can become an enduring growth strategy.
Esports betting coverage compared to real sports
Key drivers of esports betting
Esports betting behavior and bettors' profile
Key data (GGR, turnover, bet value) and insights for esports betting
Esports betting suppliers, providers, and operators
Long term profitability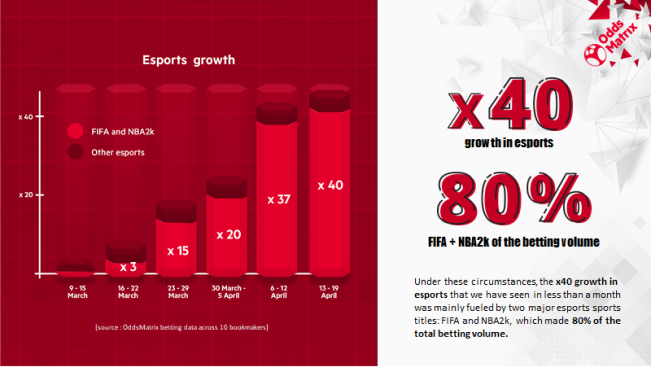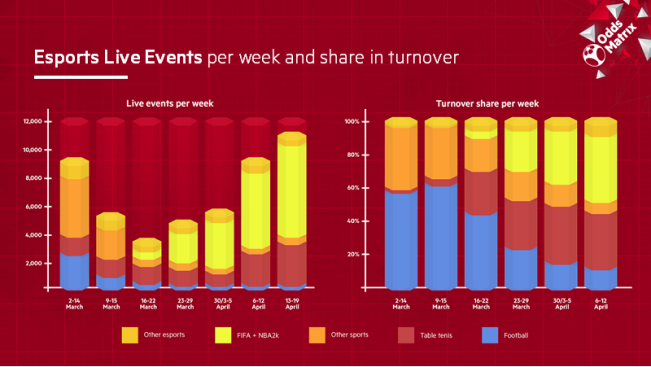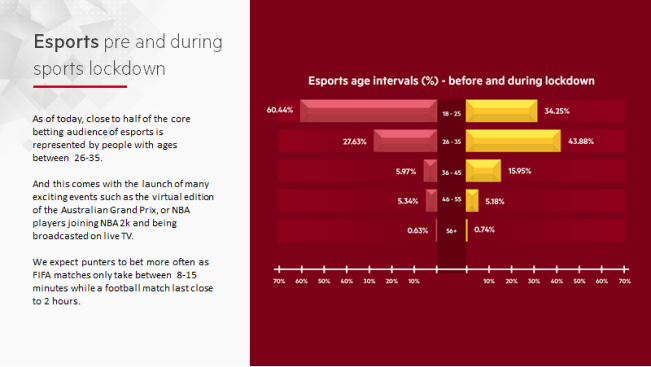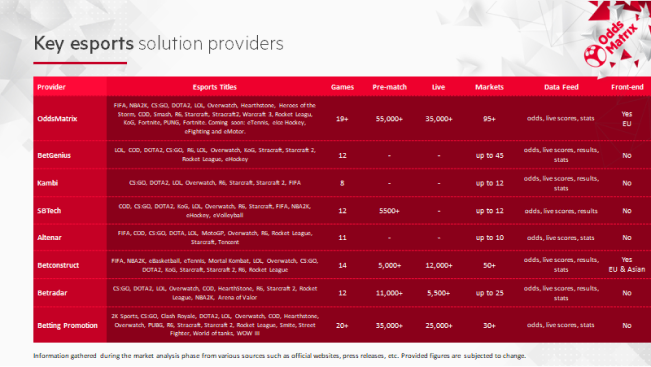 to read the full esports betting report.